Hi friends, Thank you, thank you....very much for your kind wishes.
Finsihed my exam and I am back here. No needle work, no craft work, no painting for the past few days( studying!!!!). Then why this post? Just to share some of my old works with you ( Remember...old is gold)..
This photo may not be new to you, if you have visited my blog recently, because it is in my header( This is what I was doing when studying was boring).
The motif is worked in the pallu of a georgette saree. I did this embroidery some years before. I made four motifs and have done some kundan works in the middle.
Some more closer shots...
Note: The motif is not my own design, I got it from a magazine.
I used machine embroidery thread for this.
This is the mirror work in my chruidhar done during my college days. Though I am not using this churidhar now, I am keeping it with me for this work.
Another thing I want to share with you is about the give away at LAKSHMI's blog. visit her blog for details.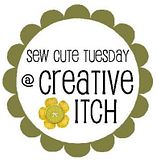 Tools for women too